WWW Wednesday is a weekly tag hosted by samannelizabeth on Taking on a World of Words. Just answer three questions:
What are you currently reading?
What did you recently finish reading?
What do you think you'll read next?
---
Currently Reading

I'm currently reading Malentendido by Mara White, this is the sequel to Maldeamores which I LOVED. I'm so excited to be reading about these characters again and the build up happening in the book right now is KILLING me!
---
Recently Finished
 If you follow me on social media, you KNOW how much I've been raving about this book!!! God I loved it so much! I reread my bookmarks and highlights almost everyday because I need my fix. I'll post the link for my full review if you're interested if reading this one! SO.FREAKING.GOOD.
My review | Goodreads | Amazon
---
Reading Next:
Glamour is an anthology of fairy tale retellings! I love the authors featured so I'm super excited to read this one!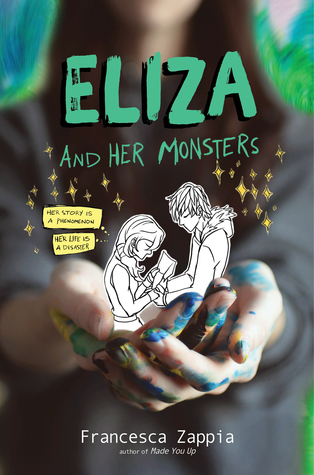 So I caved and bought Eliza and Her Monsters. Everyone on bookstagram was raving about it and the blurb seemed super interesting and brought me back to my fanfiction days haha.
---
That's all for now! Let me know what you're currently reading & what you plan on reading next!
until next time ❤ – xo gabby